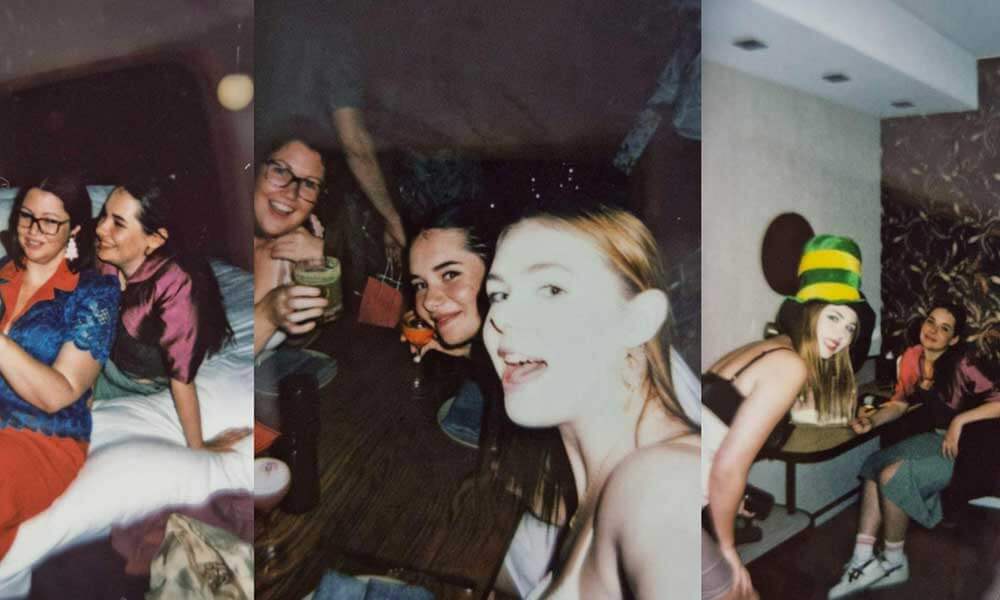 Workplace Christmas Party Advice
Last Friday, the girls from Workforce Positive checked out of work and checked into the Ovolo hotel in Fortitude Valley to celebrate our own work Christmas party! At reception we were informed that the mini bar was completely free, and the temptation of free drinks was on the rise. However, our podcast episode, 'The Dos and Don'ts of the Work Christmas Party' was fresh in our minds and we were ready to put our own advice into practice.
The night was split into two parts, our classy Christmas dinner and our ugly eighties clubbing adventure. Dressed in all white for our Christmas dinner, there was opportunity for disaster involving the pouring of red wine. However, we all escaped un-stained, even Zoe, who was pouring her wine on the couch. The night was off to a good start. During the entire night we kept our party advice in mind, and this is how it went.
Facing Free Drinks 
Throughout the night we were repeatedly reminded by Kearin to implement our 'one-drink, one-water' policy. It worked! Our stats for the night were quite successful; Vomit: 0, Crying: 0, Injuries: 0, Getting in trouble for dancing on the table: 1. We had wine, cocktails, AND frozen mojito's all while maintaining our dignity. One drink one water works people!
Avoiding Uncomfortable Interactions
Luckily dressing in super ugly thrifted eighties clothes worked like a repellent for any unwanted advances. In fact, one person said, "oh my god I'm so sorry" whilst looking at our outfits up and down. Although Zoe spent half the time hiding her face with her purse, the team stood ugly together, and it was great to get some laughs from people. Check out the pictures and guess who was voted most ugly and most Christmas. 
Letting Loose and Having Fun
The whole team committed to the night, from start to end. We went from singing country songs in a little karaoke bar, to dancing to Kanye, to watching an elf themed drag show. Everyone brought positive party vibes and as a result we all felt comfortable singing and dancing our hearts out. Kearin even ended up on the table in the last club we went to.
Cinderella's rule 
Nothing good happens after midnight! When the clock stroke twelve we were ready to go. We walked home, made sure to drink lots of water, had a shower and went to bed feeling happy. Everyone woke up to check out on time and head home after a wonderful night. 
Safe to say, our advice worked. We had a wonderful time, bonded with each other and were able to show our face at work on Monday. We hope your work parties were the same! 
The Workforce Positive Team 
Would you like to implement an end-of-year ritual to process the year that was and focus your team to the future?
We can help.
Contact me to discuss ideas that will be suitable for your business.
Kearin Lowry
Meliorist & Director